New Year's Eve with Trout Steak Revival and Special Guests, Pandas & People
December 31, 2016 @ 8:30 pm

-

January 1, 2017 @ 12:30 am
New Year's Eve with Trout Steak Revival and Special Guests, Pandas & People
Warren Station at Keystone is in pursuit of an epic new year with Trout Steak Revival, "Colorado's Next Great Bluegrass Band", according to Denver Westword.   We think you will agree.  The band is back by popular demand, and has been hot on the scene since winning the best band competition at the Telluride Bluegrass Festival in 2014.  Add an incredible opener, Pandas & People, along with a rocking crowd; the mountains have never sounded so good on New Year's Eve!  Free party favors while supplies last.  Welcome 2017!
Get tickets now and save $5.00 per person!
Advance Ticket Sales: $20.00
Day of Show: $25.00 if available
Doors: 8:30pm
Pandas & People: 9:00pm – 10:00pm
Trout Steak Revival: 10:15pm – 12:30am with brief intermission
Trout Steak Revival – Headliner
Soulful Narratives. Heartfelt Songwriting. Tightly-woven Instrumentation. Harmonies Rooted in Years of Friendship. Blending the foregoing, Trout Steak Revival pushes the envelope on a progressing genre while drawing creatively from the many canons of American roots music.
Trout Steak Revival has earned a place in the mountain states bluegrass scene, performing to sold-out audiences, winning the 2014 Telluride Bluegrass Festival Band Competition, placing in the 2012 Rockygrass Band Competition, and even winning an Emmy Award for a soundtrack with Rocky Mountain PBS. Their new album, "Brighter Every Day," was released in March 2015. Produced by Chris Pandolfi of the Infamous Stringdusters, the album has radio play and acclaim both in Colorado and across the world. www.troutsteak.com
Pandas & People – Opener
Pandas & People, a folk alternative band from Northern Colorado, has been attracting diehard fans from across the world. Founding members Joshua Scheer (vocals/bass) and Johnny Day (guitar), use the combination of traditional folk and hook-laden alternative rock to entice audiences from all over with their unique sound. Beginning as just a side project, Panda's & People, through the encouragement of family and friends, left the basement for the center stage. They recorded their first single "On My Way" in November of 2013, which hit the top 100 in the Shazam Colorado charts and continues to receive airplay from iHeart Radio stations in both Colorado and New Jersey.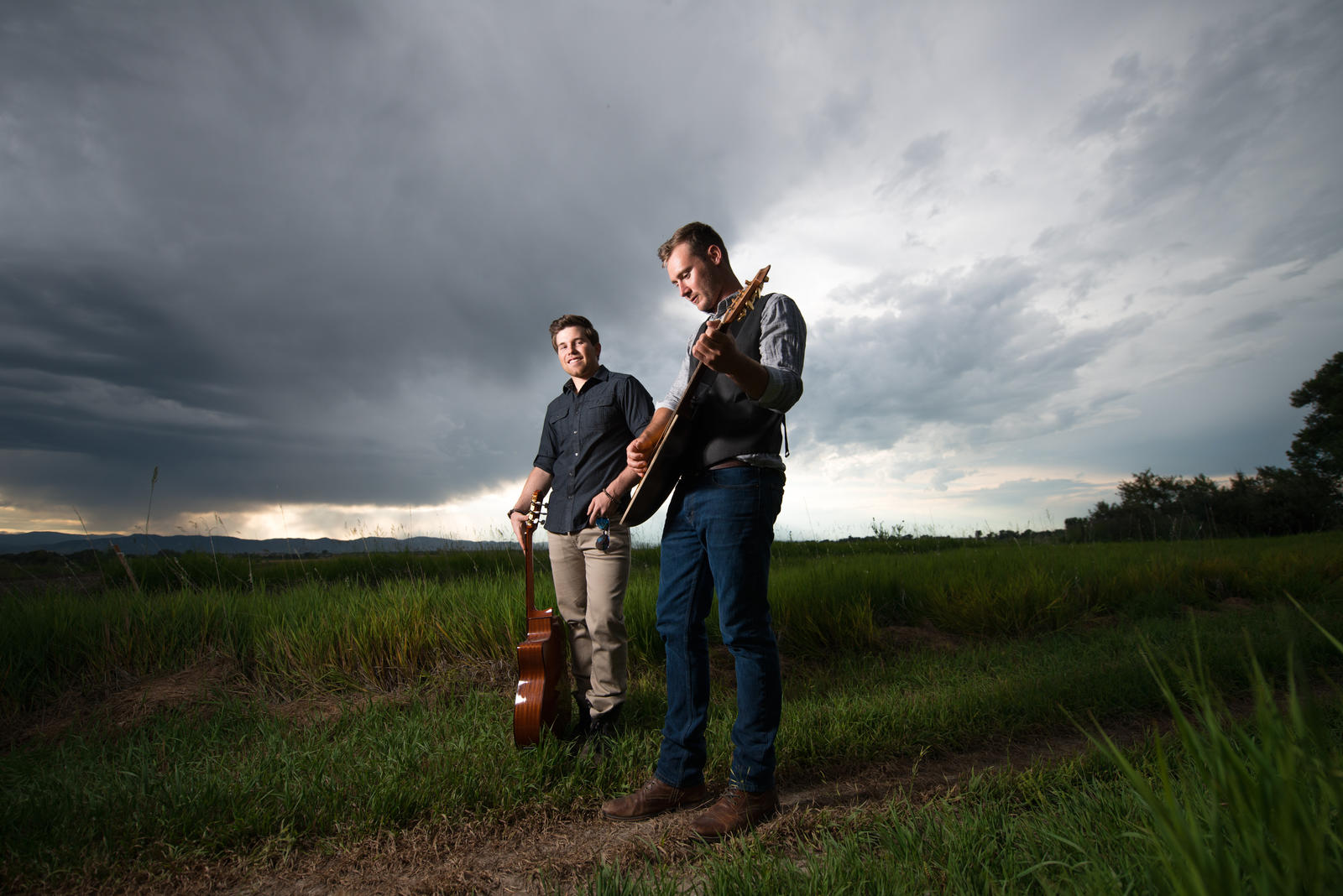 Pandas & People have received media attention from several other radio stations, including Denver's famed alternative station Channel 93.3 KTCL. Captivated by their sound, KTCL selected them to open for Big Gig 2015 in front of thousands of fans. The band has also opened for several other top names including; Twenty One Pilots, The Oh Hellos, The Doobie Brothers, Collective Soul, and Nitty Gritty Dirt Band. Panda's & People have been voted for several awards including, "Best New Artist" by The Colorado Sound, and "Best Folk Band in Colorado" by Westword Magazine two years in a row. Since then, the live band is now accompanied by Grayson Erhard on Mandolin, Adam Haag on Percussion and Conrad Marshall on Guitar. The band continues to thrive not only in the Colorado music scene, but all over the country. With the overall undeniable talent of Pandas & People and unique fusion of folk with an underlying hint of alternative rock, this band has the ability to grasp their audience from the moment you hit play.